June 27 – Monday of the Thirteenth Week in Ordinary Time
In today's gospel, a disciple who is invited to follow Jesus says "Lord, let me go first and bury my father."  To which Jesus replies: "Follow me, and let the dead bury their dead."
Some context is important to our understanding. First, the man's father is not dead at this moment – if he were dead, the disciple would be home, following the burial and mourning rituals, AND he would be awaiting his share from his father's estate.
The disciple is asking Jesus to allow him to go home and continue with life as it was until after he has received whatever is coming to him from his father's estate. Jesus is telling this would-be disciple that for him, his response to the call to discipleship involves being physically with the rest of the disciples, right now. "Let the people who are with your father take care of him, and stop worrying about your inheritance."
For another, who might be the sole support and caregiver of elderly parents, Jesus' call to discipleship would be couched in terms of giving that service to his or her parents, in Love, not just in duty, not just to be there to collect an inheritance. It's a matter of priorities for us: We put the Lord first in our hearts and in our minds, and then live out that primacy of the Lord in our lives according to our situation.
Deacon Tom
Weekly reading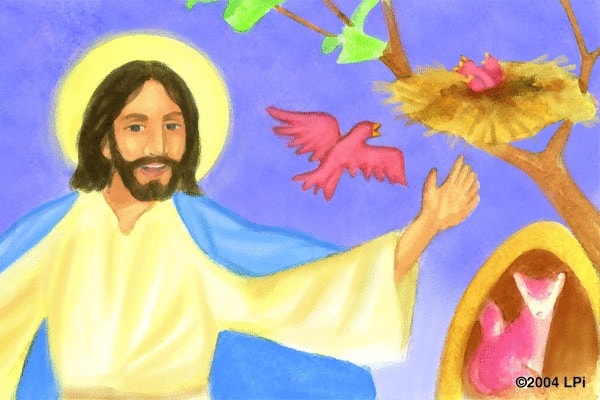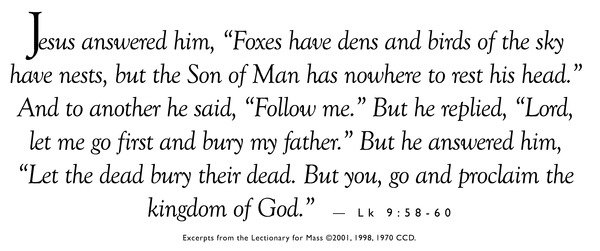 Weekly reading
Readings for the week of June 26, 2022
© Liturgical Publications Inc